Welcome to the OR EDS Homepage!
We are currently undergoing web reconstruction
Please bear with us as this will be a ongoing process through 2018

Our annual family picnic is on
Saturday, July 28th, from 11am-2pm
Sellwood Riverfront Park
1 SE Spokane St Portland, OR 97202
Friends and family are welcome !

There is free parking, a paved path leads to shaded picnic tables overlooking the river.
We will gather near the picnic tables. Table availability is not guaranteed,
so we encourage people to bring blankets and chairs for themselves.
There will be the option to cool off in the river if it's a hot day.

This is a bring your own food and beverage event. You will need to provide
everything you might need for your meal. If you would like to share with others,
we ask that you also bring a list of ingredients.

We hope to see everyone there!

See our Meetings page to see the full calendar of meetings

To stay updated on the latest news
and upcoming meetings, subscribe to our email list
---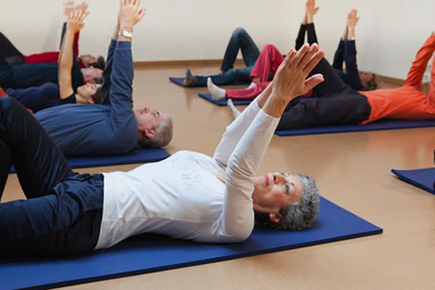 Feldenkrais Training Study​
Are you interested in participating in research to see whether Feldenkrais training is helpful for people with Hypermobility Spectrum Disorder/ Ehlers-Danlos Syndrome (HSD/EDS)?
Feldenkrais Awareness Through Movement (FATM) is a form of movement retraining aimed at improving efficiency and reducing muscle guarding and pain during movement. It uses guided visualization techniques during small movements to help the individual explore using stabilizing muscles in a safe range of motion. It is a type of mindful movement that has been used for managing chronic pain.
For requirements to participate and study dates, see the
post on the Good Health Physical Therapy & Wellness Facebook page
.
---
---
---
About

Oregon Area Ehlers-Danlos Support Group

Our Mission Statement
"To raise awareness of Ehlers-Danlos Syndrome and provide support and education to all interested in the greater Oregon Area."
We're a newly incorporated non-profit organization representing a steadily growing group of patients with Ehlers-Danlos Syndrome and their families, friends and doctors in the greater Oregon area on the US Pacific Northwest seeking to support one another in our journeys with this challenging condition.
Meetings
will be held monthly, supportive in nature, every other month we alternate between educational speakers and support style meetings, with a social event about twice a year. There is always a board member on site to moderate.
Subgroups are starting to form thanks to recent growth and awareness
. We are working on becoming a 501c-3 at this time. We welcome all interested,
including those "suspecting", which is all too common.
Please contact info@oreds.org for more information.Download our 2014 brochure to share here.
---
Oregon Area Ehlers-Danlos Society is a registered non-profit.
Our tax ID number is 46-4274152. Thank you for your generous donation.
---
HUGE thanks to Governor John Kitzhaber for continuing to declaring MAY Official Ehlers-Danlos Syndrome Awareness Month in the State of Oregon by Proclamation each year!
Find link to EMERGENCY ROOM INFORMATION FOR PHYSICIANS HERE
(Doctors assume you have a VEDS case until find definitely otherwise - many are un or under-diagnosed presently!)

---
---
Nationwide Zebra Coverage & Important Information
Fans of the daytime TV show
Katie
(Couric, formerly of the Today Show) were treated to an introduction to Ehlers-Danlos Syndrome on Tuesday Dec 10, 2013 that was fairly well presented, featuring the Huber and Tyson families from Texas who were mistakenly accused of child abuse before they were able to get diagnosed. That said, we would encourage those experiencing high rates of
bone
fracturing
in particular in their families with clear signs of EDS or hypermobility to look into a closely related connective tissue disorder, Osteogenesis Imperfecta, aka "Brittle Bone Disease" with a knowledgeable medical geneticist.
It primarily involves mutations in COL1A1 and COL1A2 as shown at the
UW Collagen Diagnostic Lab
who performs testing for several of the more rare types of EDS as well as other HDTCs including
OI.
(There are 12 other genes involved in some rare autosomal-
recessive forms of OI
also, so being negative for COL1A1 or 2 does not fully rule it out). And also know that the most common type of EDS by far, Hypermobile Type or HEDS has
no single tissue marker identified yet
and so can only be diagnosed clinically using the Brighton Diagnostic Criteria so far. See our
About
page to learn more on all types of EDS.
---
About Ehlers-Danlos SyndromeEhlers-Danlos Syndrome is a group of genetic collagen defects that affect a very wide array of body systems in a surprisingly wide variety of seemingly unrelated ways, including everything from painful "loose" joints to the GI tract, vascular system, teeth, feet, eyes, mood, insomnia, migraines and sensory processing to name a few. This lends to the challenge of diagnosing the condition as patients end up seeing an equally wide array of doctors and specialists in their sometimes decades long journeys to being diagnosed. Symptoms can vary equally widely in severity and nature of onset, adding to this challenge for both patients and doctors. Some experience just one or two problem joints going out easily or repeatedly at first. Others start experiencing fibromyalgia and widespread joint and muscle pain, weakness and fatigue initially. Many experience migraines and lots of food and drug allergies or sensitivities. Depression and anxiety are quite common and may be organic in origin, as well as secondary. It often comes as a great relief to know there may be just one underlying condition responsible for so many issues in a person's life. We like to say Ehlers-Danlos Syndrome isn't rare, it's just rarely diagnosed. (Castori et al have cited as high as 2% of the general population in 2012.) Learn more at the link above. Many find this handout from Dr. Alan Pocinki at the EDNF 2010 conference to help inform their doctors quickly:

http://www.dynakids.org/Documents/hypermobility.pdfRecommended Books:
Joint Hypermobility Handbook- A Guide... – Dr. Brad Tinkle, 2010 (2nd edition, blue cover) (Good for newly diagnosed)
Hypermobility, Fibromyalgia and Chronic Pain, 1e – Hakim, Keer and Grahame, 2010 (for MDs)
A Guide to Living With Hypermobility Syndrome: Bending without Breaking –Isobel Knight w A. Hakim, 2010
A Multi-Disciplinary Approach to Managing Ehlers-Danlos (Type III) - Hypermobility Syndrome - Isobel Knight NEW 2013

Hypermobility Syndrome: Diagnosis and Management for Physiotherapists, 1e – Keer & Grahame, 2003
---
Disclaimer
The information in this web site is provided as a free public service. The information contained is for educational and informational purposes only, and is not intended to serve as or replace professional advice, whether medical or otherwise. Consult your own qualified physician or other health care professional regarding your individual needs.